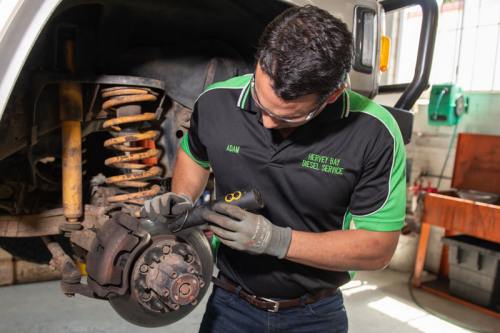 Your vehicle's brakes are the most important safety feature your vehicle has, often making the difference between an emergency stop and an expensive trip to the panel beaters.
We can provide customers with a range of services to keep their brakes in working order, from replacing worn brake pads, discs or drums to checking your brakes' hydraulics for leaks or damage and making repairs as necessary.
We can also machine parts in-house to best fit your vehicle, and restore the surface of your existing brake discs to get that extra bit of value for money out of them.