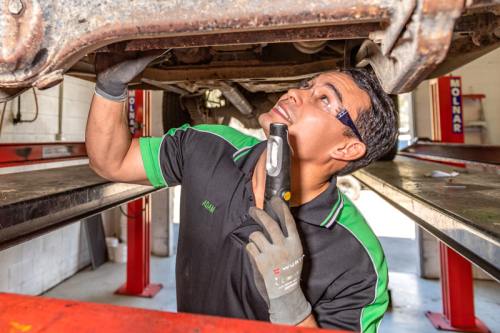 Before trading or selling your used vehicle, it's required that it undergoes a safety inspection, to ensure that the vehicle's new owner gets their vehicle in a usable condition.
We can conduct safety inspections on all makes and models of passenger vehicle, light commercial vehicle or 4WD, as a DTMR-approved inspection station. We can also offer vehicle inspections to used car buyers, to ensure there are no lingering defects that should be repaired before you part ways with your money.
If your vehicle is ready for transfer to a new owner, you may need to complete a DTMR-issued registration transfer form, which you can find here.